Our team consists of industry veterans, scientists and laboratorians with expertise in assay development, manufacturing and commercialization.
Our headquarters are in Denver, Colorado and our CLIA-certified lab is at the University of Colorado Anschutz campus.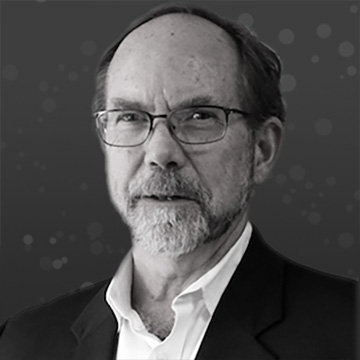 Gregory T. Everson, MD
Founder & Chief Executive Officer
×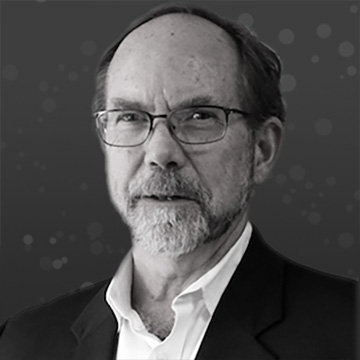 Gregory T. Everson, MD
Founder & Chief Executive Officer
Dr. Everson founded HepQuant in 2007 and has served as Chief Executive Officer of HepQuant since its inception. He was Professor of Medicine and Director of Hepatology at the University of Colorado, Denver.
Dr. Everson's research has covered basic research and clinical hepatology, including bile acid and cholesterol metabolism, mechanisms of gallstone formation, effects of female steroid hormones on liver metabolism, hepatitis C, liver transplantation, polycystic disease, and quantifying the function of the liver with unique minimally invasive tests. He is a frequent invited speaker at medical conferences and he has published over 300 original peer-reviewed papers, books, and book chapters. Dr. Everson is a member of the American Association for the Study of Liver Diseases (AASLD), American Gastroenterological Association (AGA), American Society of Transplantation (AST), the International Liver Transplant Society (ILTS). He is past member of the Transplant Hepatology Committees of the American Board of Internal Medicine and Accreditation Council for Graduate Medical Education.
Dr. Everson earned a BS in chemistry from University of North Dakota. He earned his MD at from Weil Medical College of Cornell University in New York City, then completed his residency training in internal medicine at Creighton University School of Medicine. He completed his training in Gastroenterology and Hepatology at the University of Colorado Anschutz Medical Campus.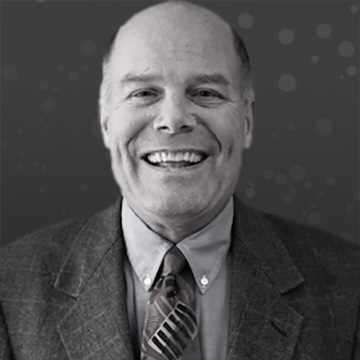 Randy Dietrich
President
×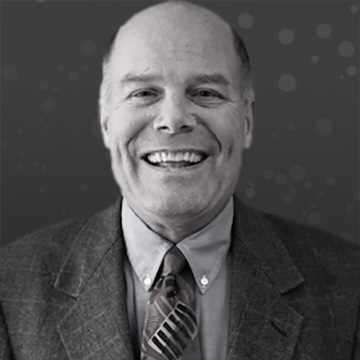 Randy Dietrich
President
Randy Dietrich is president of HepQuant. With responsibility for commercialization and capitalization, Mr. Dietrich has been one of the major financial backers of HepQuant and has been active in its corporate development since its founding. Mr. Dietrich is concurrently CEO of Republic Financial Corporation. He has successfully directed the development, transformation, and commercialization of more than 20 businesses in a wide range of industries. During his more than 35-year tenure with Republic Financial, he has been instrumental in developing and building the Company's Special Situations and Aviation divisions.
A founding ambassador of the Hepatitis C Caring Ambassador Program, Mr. Dietrich is a strong advocate for raising public awareness of health issues. The Caring Ambassadors Program encourages individuals with life changing or life-threatening diseases to take active roles in managing their health care and in supporting others with similar health issues.
Mr. Dietrich earned a Bachelor of Science in accounting from Wittenberg University in Springfield, Ohio.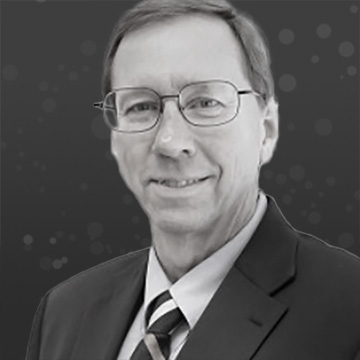 Steve Helmke, PhD
Chief Scientific Officer
×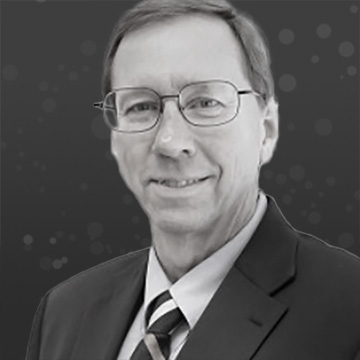 Steve Helmke, PhD
Chief Scientific Officer
Steve Helmke, PhD, joined HepQuant as Chief Scientific Officer in April 2017. Dr. Helmke was a member of the scientific team in Dr. Everson's laboratory at the University of Colorado that developed and validated quantitative mass spectrometry testing methods for the cholates used in the HepQuant tests. These methods were used to analyze studies of HCV, PSC, and NASH and the data was used for development of the Disease Severity Index.
Dr. Helmke earned his bachelor's degree in Biochemical Sciences with honors from Princeton University and his PhD in Biological Chemistry from UCLA.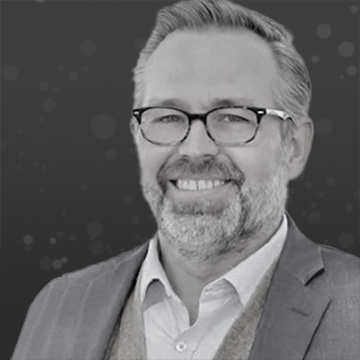 Kelly R. Pitts, PhD
Chief Operating Officer
×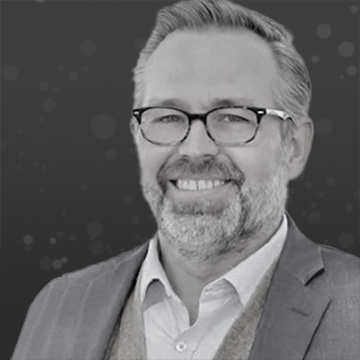 Kelly R. Pitts, PhD
Chief Operating Officer
Kelly R. Pitts, PhD, joined HepQuant in April 2023. As Chief Operating Officer, Dr. Pitts is responsible for manufacturing and clinical lab operations. He most recently served as Senior Vice President of Operations for C2N Diagnostics, a diagnostics company focused on identifying biomarkers in the diagnosis, progression and treatment monitoring of human brain disorders. In this role, he helped establish business processes and practices in support of commercialization. Prior to C2N Diagnostics, he was the President and Chief Scientific Officer for Colorado Operations at Corgenix, Inc., a part of ORGENTEC Diagnostika GmbH. He built a fully integrated R&D, IVD manufacturing and clinical laboratory organization with emphasis on regulatory compliance, product lifecycle management, and margin improvement for companion and complementary diagnostic strategies. In addition to his experience in the diagnostics sector, Dr. Pitts has held scientific leadership positions at biotechnology and biopharma companies such as Myogen, Inc., Gilead Sciences Inc., and Amgen, Inc.
Dr. Pitts earned a BS in Biochemistry from Brigham Young University, a PhD in Cell and Molecular Biology from Mayo Clinic, and is a patent agent registered with the USPTO.
Shailesh Chavan, MD
Chief Medical Officer
×
Shailesh Chavan, MD
Chief Medical Officer
Shailesh Chavan, MD, joined the Company in May 2023 as Chief Medical Officer. Dr. Chavan is a physician, scientist and entrepreneur focused on developing innovative therapies and diagnostics that improve patient health. Most recently, Dr. Chavan served as VP Clinical Development and Operations at Veloxis Pharmaceuticals, where he had responsibility for execution of clinical trials and data sciences.  Prior to Veloxis, he was Senior Medical Director of Clinical Medicine, Plasma Development at Takada and Global Clinical Trials Lead for Transplant Programs at Shire Pharmaceuticals.
Dr. Chavan earned his MBBS degree from G.S. Medical College/ King Edward Hospital in India and completed an Executive Certificate in Management and Learning from the MIT Sloan School of Management.
Carrie Mulherin, MBA
Chief Commercial Officer
×
Carrie Mulherin, MBA
Chief Commercial Officer
Carrie Mulherin joined HepQuant as its Chief Commercial Officer in May 2023. Ms. Mulherin brings deep experience in strategic marketing, cross-functional team management, and launch of more than 30 products. Most recently, she served as Vice President, Life Sciences for Tokyo-based Atonarp, where she spearheaded strategic planning for the company's life science tools and in vitro diagnostics portfolios, including continuous monitoring of dialysis in patients with end-stage renal disease. Previously, she was Chief Marketing Officer at LightDeck Diagnostics, a point-of-care platform technology company with products for acute care, community-based settings, veterinary, and environmental testing. In this role, Ms. Mulherin was responsible for strategic planning, portfolio management, and business development. She served as CEO of Focus Marketing, an independent consulting agency. She was Vice President of Diagnostics at SomaLogic, and vice president of marketing/sales at BioBehavioral Diagnostics/Pearson, Immunicon Corporation, and Intracel Corporation.
Ms. Mulherin earned a bachelor's degree in molecular biology and biochemical sciences from Princeton University and an MBA in marketing from the University of Scranton.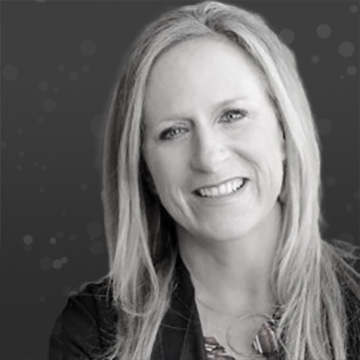 Paige Nardi, MBA
Vice President, Market Access
×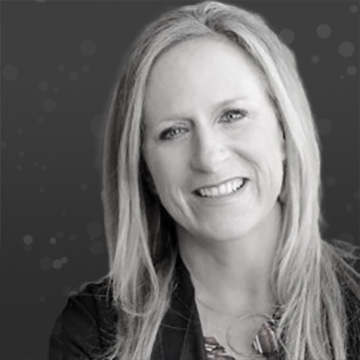 Paige Nardi, MBA
Vice President, Market Access
Paige Nardi, MBA, joined the Company in June 2023 as Vice President of Market Access, with responsibility for reimbursement, billing and market access. Ms. Nardi was Executive Director of Market Access for Scipher Medicine, a precision immunology company. Prior to Scipher, she was VP of Sales at Evolve Pharmacy Solutions, a pharmacy benefits manager company. She served as Director of Managed Care for Biodesix, a precision oncology diagnostics company.
Ms. Nardi earned a BA in marketing management and Swedish from Augustana College and an MBA in Marketing Management from Benedictine University.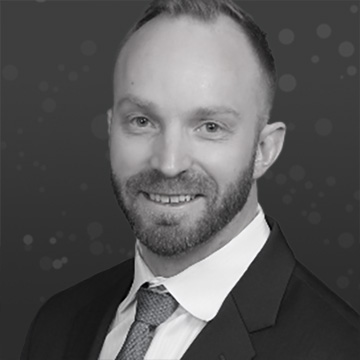 Bradley Everson
Chief Business Development Officer
×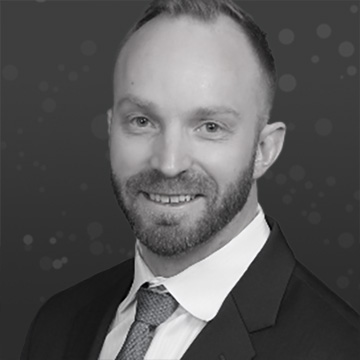 Bradley Everson
Chief Business Development Officer
Brad Everson joined HepQuant in 2009 and has served as Chief Business Development Officer since 2015.  Mr. Everson is responsible for HepQuant's Pharma Solutions business. His 20 years of experience covers business development, technical and strategic selling, partnerships, planning and execution, medical research and development, and entrepreneurship.
Mr. Everson holds a BA in Mathematics and Psychology, with a minor in Chemistry from the University of Colorado at Boulder. He holds credentials from the Johnson Graduate School of Management at Cornell University.
HepQuant Business Advisory Board
Byron Hewett
LightDeck, SomaLogic, Abbott, Qiagen
James Trotter, MD
Hepatology, Baylor
Bobbi Coffin
Biodesix, Hologic, Exact Sciences
Ralph "Chris" Christofferson
Morganthaler, Colorado State University
Chris Jensen
JPMorgan Chase
Bob Possehl
Republic Financial
Robert G. Gish, MD
Hepatologist, UC San Diego, Loma Linda
Lloyd Everson, MD
US Oncology
James Trotter, MD
Hepatology, Baylor
HepQuant Scientific/Medical Advisory Board
Michael Charlton, MBBS
University of Chicago
---
Robert Brown, Jr. MD MPH
NY Presbyterian, Columbia, & Weill Cornell
---
Russell Wiesner, MD
Mayo Clinic
---
John Lake, MD
University of Minnesota
Ohad Etzion, MD
Soroka University
---
Chris Pappas, JD, MD, FCLM
Baylor College of Medicine
---
John Vierling, MD
Baylor College of Medicine
---
Joanne Imperial, MD
LabCorp / Covance
Paul Kwo, MD
Stanford
---
Douglas LaBrecque, MD
University of Iowa
---
Mitchell Shiffman, MD
Virginia – Bon Secours