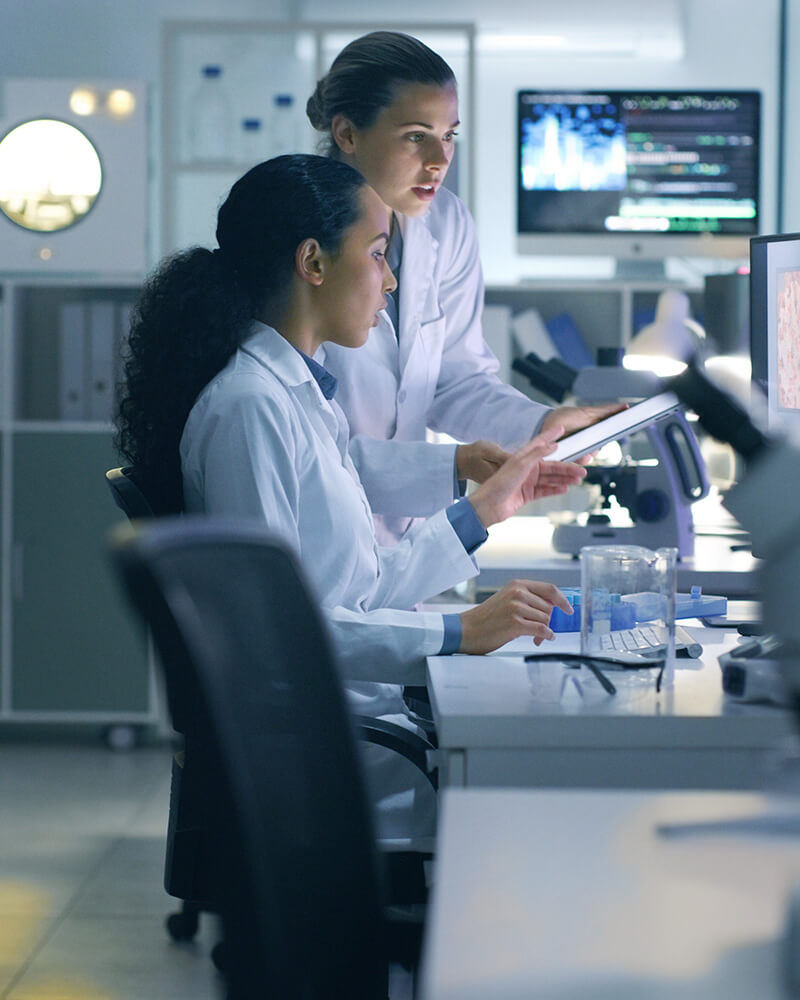 We develop non-invasive, quantitative tests that measure liver health. The HepQuant DuO Test enables healthcare providers to manage patients with liver diseases more effectively. The HepQuant DuO Test delivers information about liver cell function and portal-systemic shunting, attributes of liver disease that are associated with clinical outcomes.(1) Results may be used by a physician in conjunction with clinical evaluation and other tests to aid in the decision to proceed with or defer invasive procedures, to monitor treatment response, or to predict disease progression and adverse outcomes, such as ascites, encephalopathy and variceal bleeding. (2,3,4)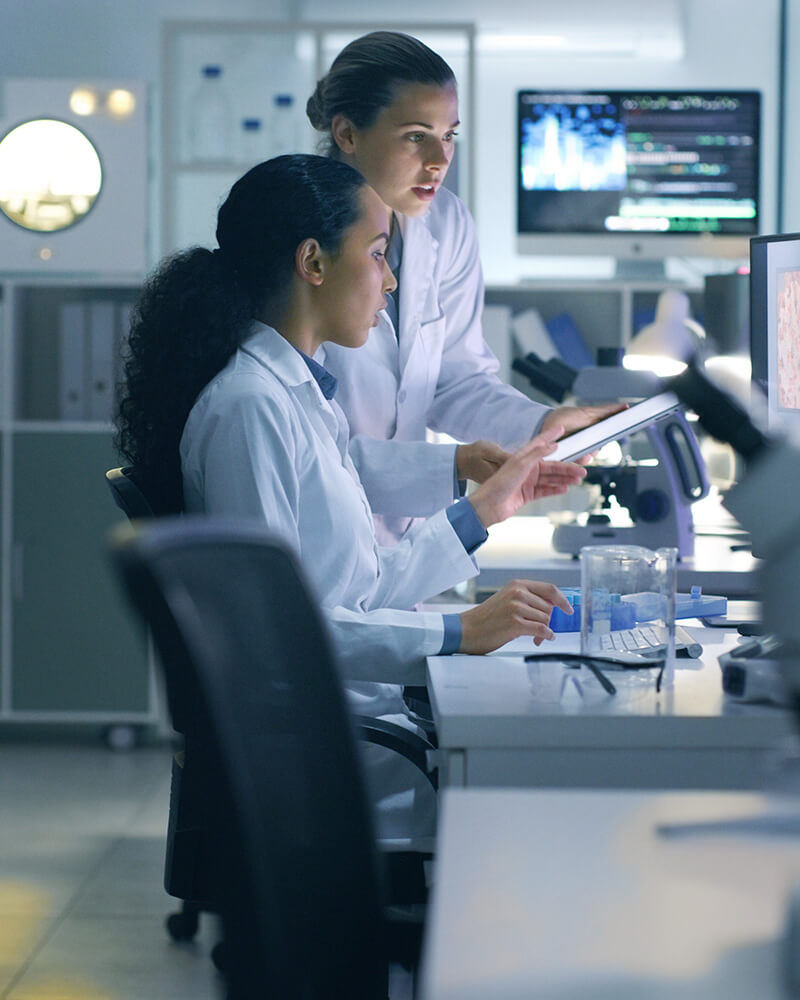 HepQuant products enable healthcare providers to manage patients with liver diseases more effectively as well as to identify people at risk for developing chronic liver disease. We develop non-invasive, quantitative tests that directly measure liver health. Doctors may use results along with full clinical assessment to help risk stratify patients, inform treatment decisions, and monitor efficacy of therapy or disease progression.
The Impact of Liver Disease
The American Liver Foundation estimates 30 to 40% of Americans have some form of liver disease.(5)
That's more than 100 million people!
have progressed to advanced fibrosis or cirrhosis(6), which dramatically increases their risk of liver failure, liver cancer, or death.
Being overweight or obese, having diabetes or high cholesterol
are significant risk factors for liver disease.
Quantitative Liver Health Assessment
Gold Standard Performance
Measure portal shunting to assess portal hypertension.3
Easy Sample Collection
One Drink.  
Two blood draws. 
Non-invasive and Quantitative
Measure cholate in blood to assess liver health.4
Robust &
Precise
Help monitor treatment or disease progression.5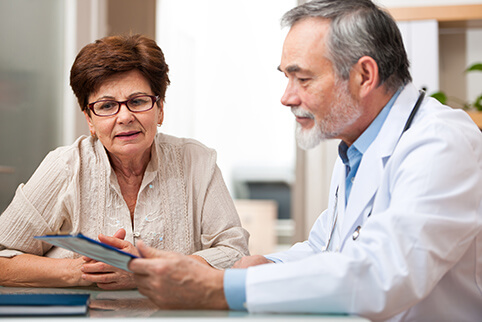 Learn more about how the HepQuant DuO Test may impact patient management.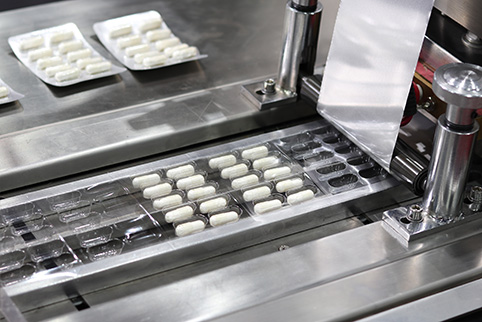 Learn more about how our quantitative liver function tests can be used in clinical trials.
We are constantly seeking talented scientists, laboratorians, and business people to catalyze our growth. We provide a place where we do what we love while making a difference in the lives of people with liver disease and the providers who care for them.
References:
Everson GT, Martucci MA, Shiffman ML, Sterling RK, Morgan TR, Hoefs JC, and the HALT-C Trial Group.  Portal-systemic shunting in patients with fibrosis or cirrhosis due to chronic hepatitis C: the minimal model for measuring cholate clearances and shunt. Aliment Pharmacol Ther 2007;26:401-407
Wieland A, Etzion O, Ali RO, Levy E, Kleiner D, Helmke SM, Heller T, Everson GT. HepQuant SHUNT Detects Portal Hypertension in Early Stages of Clinically Compensated Chronic Liver Disease. Clinical Gastroenterology and Hepatology.  https://doi.org/10.1016/j.cgh.2021.04.030
Fallahzadeh MA, Hansen DJ, Trotter JF, Everson GT, Saracino G, Rahimi RS, Helmke S, Boutte J, Asrani SK. Predicting clinical decompensation in patients with cirrhosis using the HepQuant SHUNT Test. Aliment Pharmacol Ther. 2021;53(8):928-938.
McRae MP, Helmke SM, Burton JR Jr, Everson GT. Compartmental model describing the physiological basis for the HepQuant SHUNT test. Translational Research 2023; 252:53-63.
https://liverfoundation.org/for-patients/about-the-liver/diseases-of-the-liver/nonalcoholic-steatohepatitis-information-center/nash-causes-risk-factors/
Estes C, Razavi H, Loomba, R, et al. Modeling the epidemic of nonalcoholic fatty liver disease demonstrates an exponential increase in burden of disease. Hepatology. 2018;67(1):123-3
HepQuant DuO is a Laboratory Developed Test (LDT). This test was developed and its performance characteristics determined by HepQuant, LLC in a manner consistent with CLIA requirements. This test has not been cleared or approved by the U.S. Food and Drug Administration.
The HepQuant DuO Test is not available for sale. It will be available soon to healthcare professionals as an adjunctive aid in assessment of liver function, in conjunction with clinical evaluation and other tests.